How the hashtag "#TheMatter" started trending on twitter is actually unknown, but right now it has started spreading through Facebook, WhatsApp and even Instagram. The hashtag carries an imaginary incident involving a situation where problem arises for settlement to take place, and a lot of Nigerians have waded in with their own funny quotes, with lots more certain to follow.
Here are some of the best I could find.
1.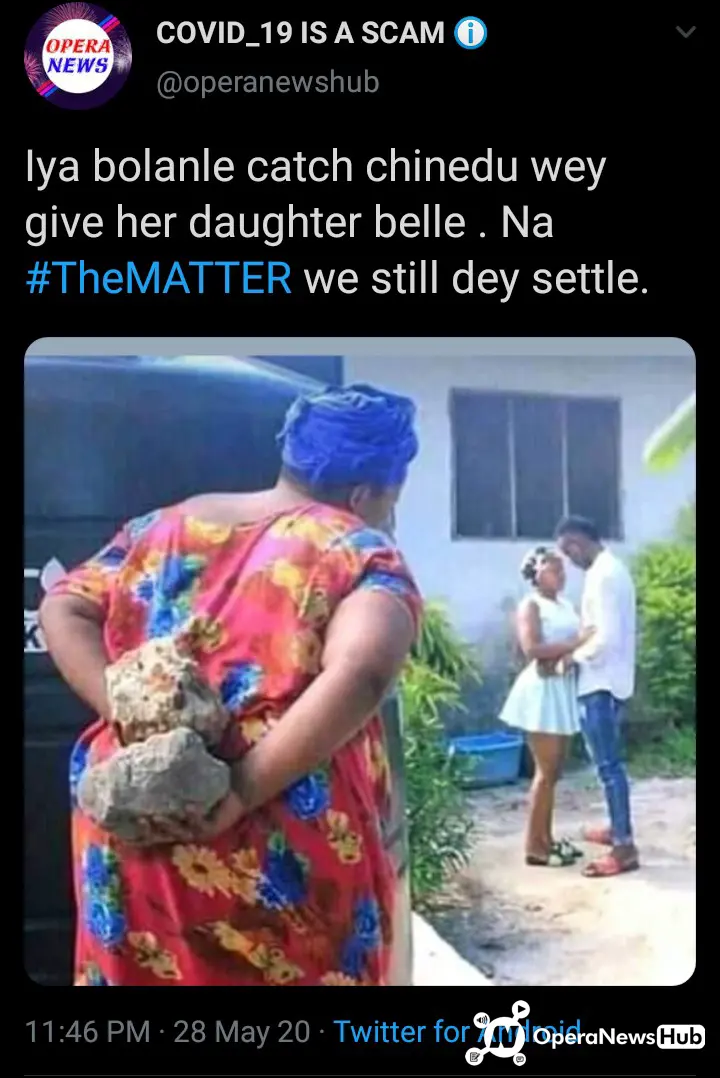 2.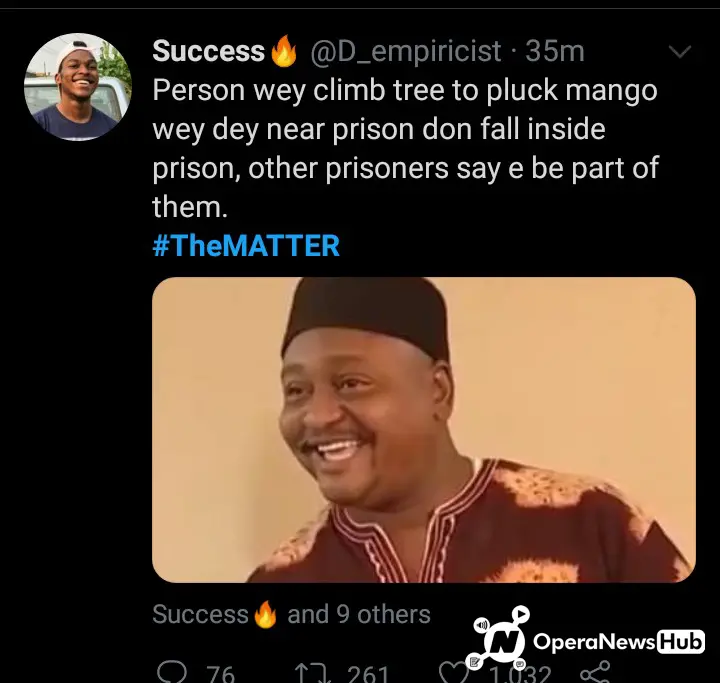 3.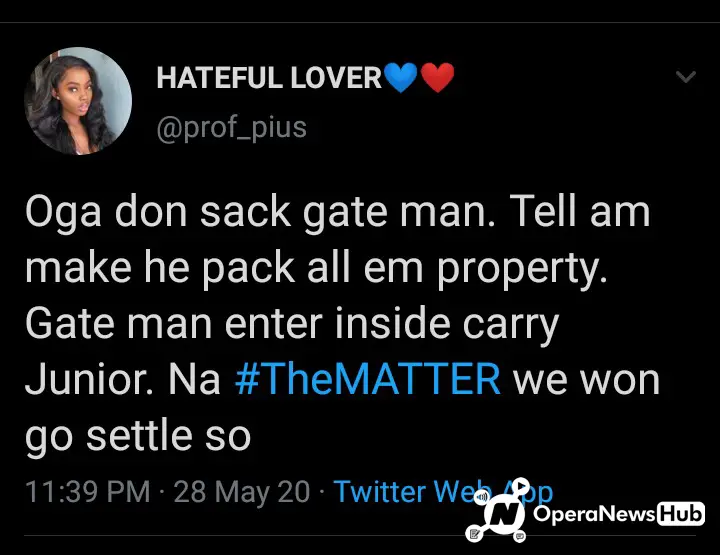 4.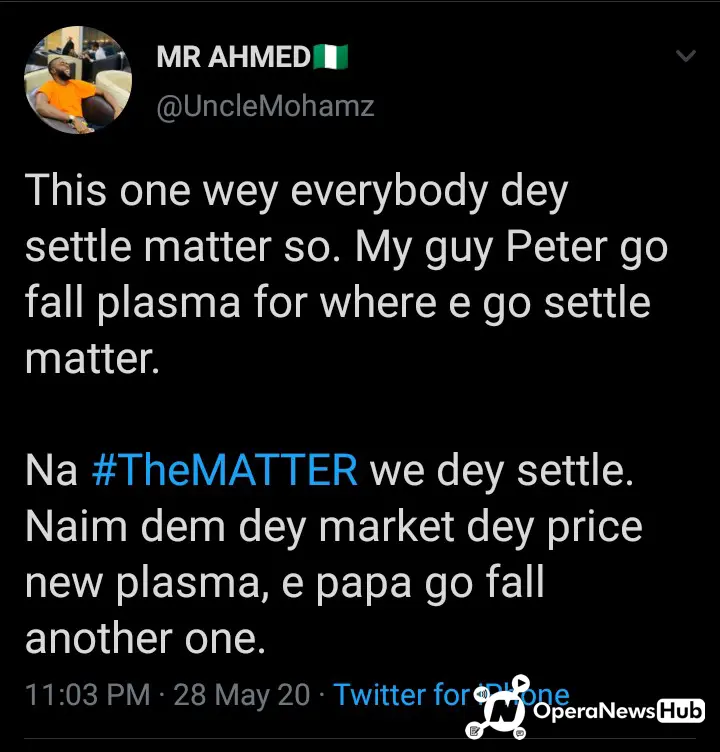 5.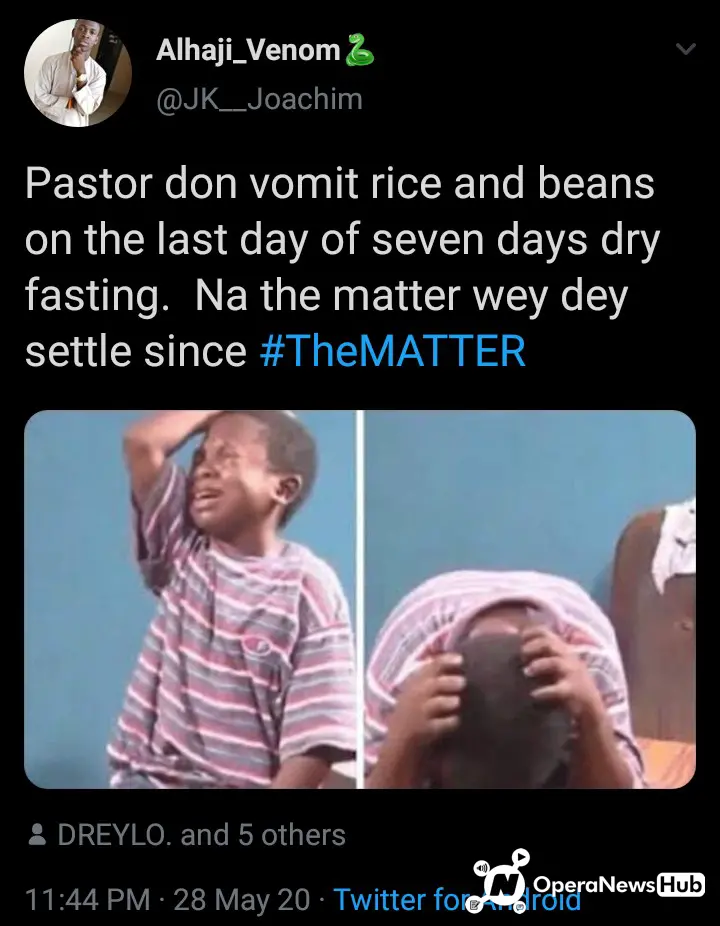 6.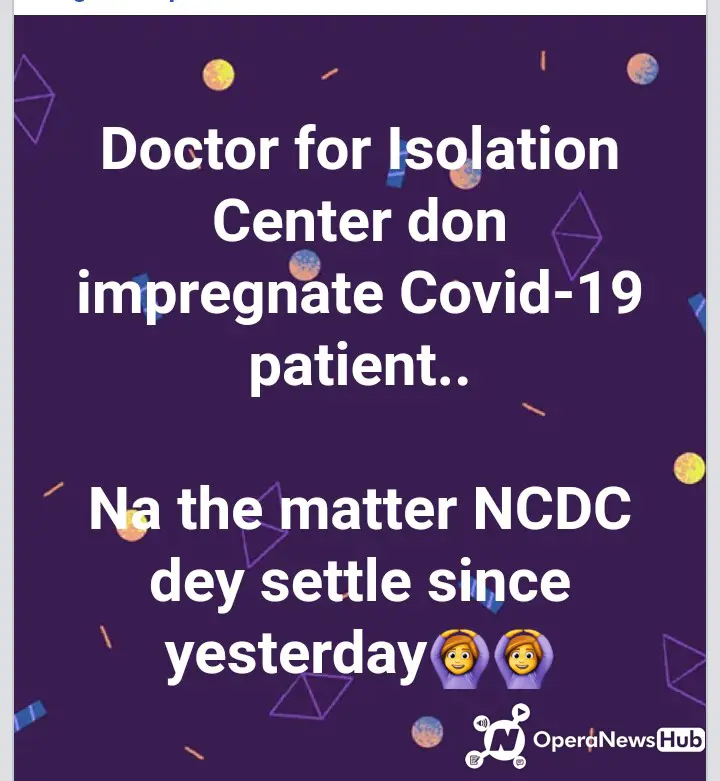 7.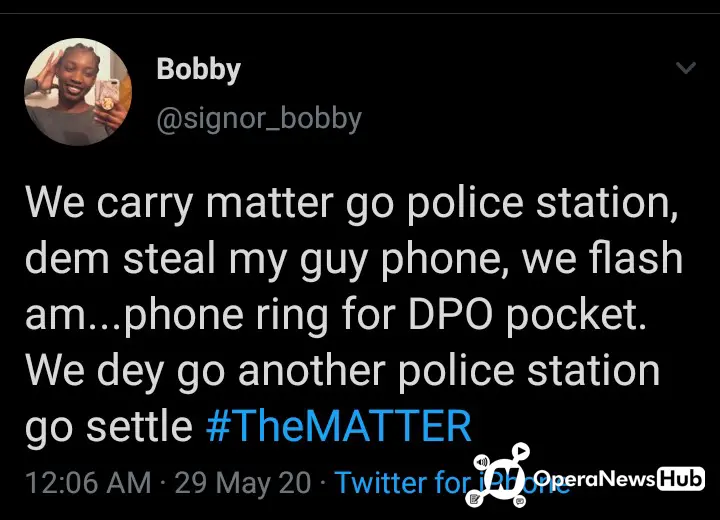 8.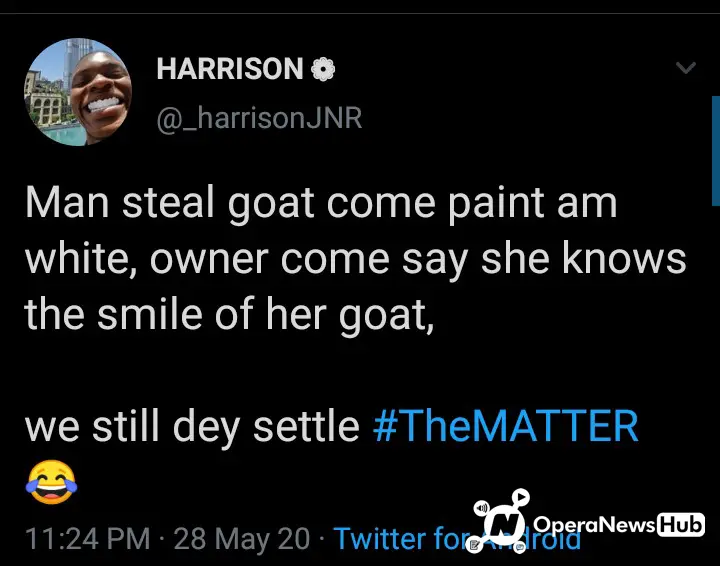 9.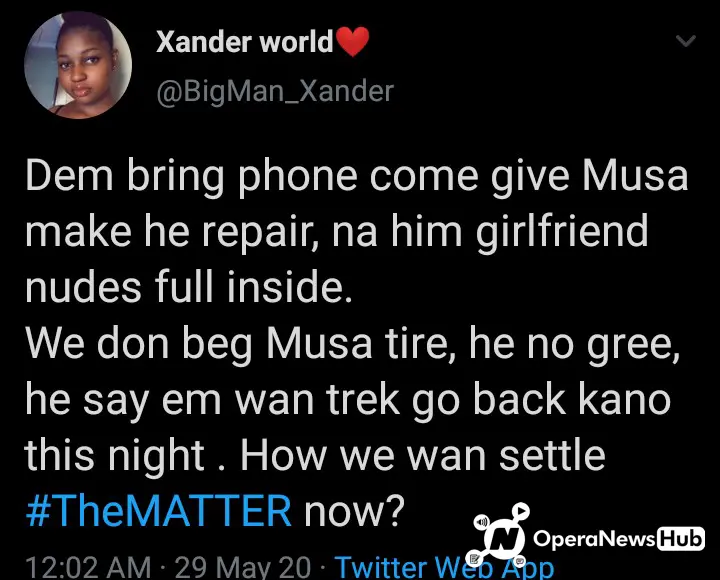 10. Two eggs wey native doctor give Yahoo boy to break by 12 midnight, e girlfriend don go use am fry indomie.. na the matter we dey settle since.
11. Guy man go use fake bank alert pay bride price. E In-laws never see money. Na d matter we de try solve since last week.
12.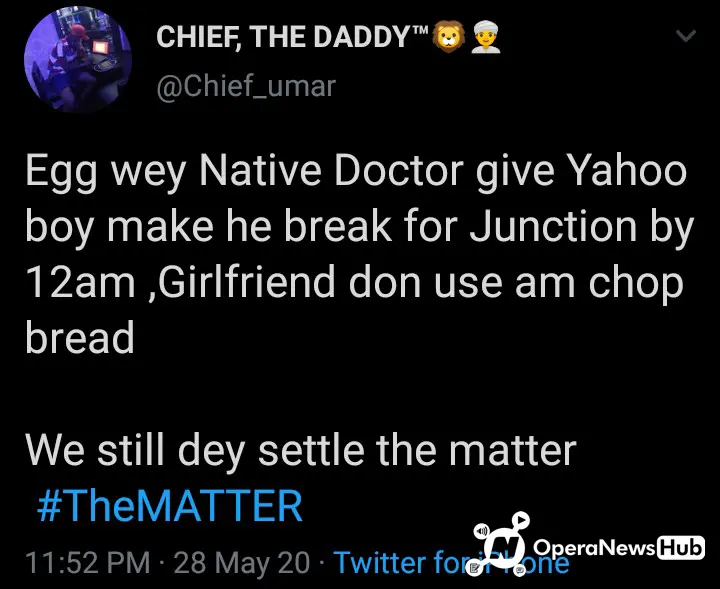 13.
14.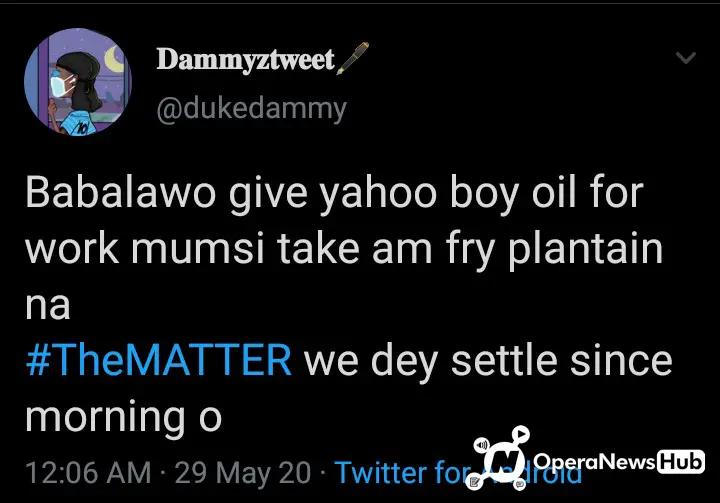 15. No be small problem. My Padi sub with glo, them give an 15 gig, no network since 2 weeks, all of us dey their center like this. Na de matter we sef dey settle for here.
16. Babalawo do charm for yahoo boy, the niggy use the charm take scam babalawo pikin wey dey for Canada. D mata long o, but I go update una later.
17. Albino dey follow pikin play, e throw pikin go up. Sun enter albino eyes, e nor see pikin catch. Na the story e dey explain since.
18. Na so this guy for my compound thief him papa money do giveaway for twitter. All the people wey win the giveaway dey station like this. Na the issue we dey try settle since morning.
19. The person whey we gather go settle matter for e side don steal #2500 for person bag. We Don leave the first matter dey settle this one.
20. My brother girlfriend done delete blockchain app with $5,000 worth BTC make She for see space download tikTok. Na the relationship story we dey try settle since yesterday.
21.
22.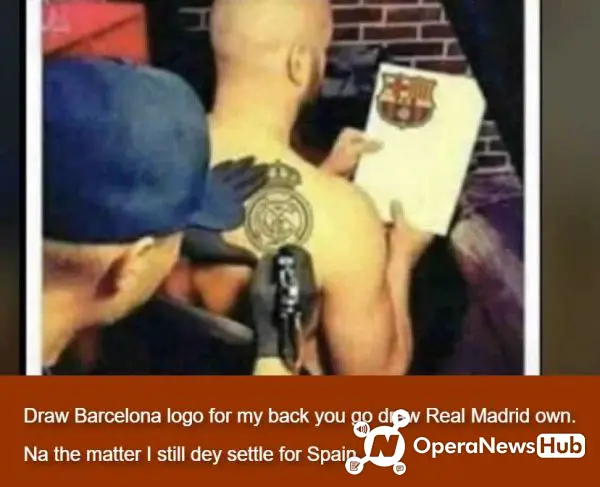 23. Pastor drop 3k for offering basket, head usher say the total offering na #500, pastor confuse. Nah the money matter we dey settle since Sunday evening. Even daddy G.O don reach here.
24. One keyboardist for my area Don go finger the wrong minor for church, na d problem we dey on top since.
25. My Guy Buy Fairly Used Phone, Na So e See e girlfriend naked pictures inside,we sha dey station dey settle am. My padi even carry cutlass reach station sef.
26.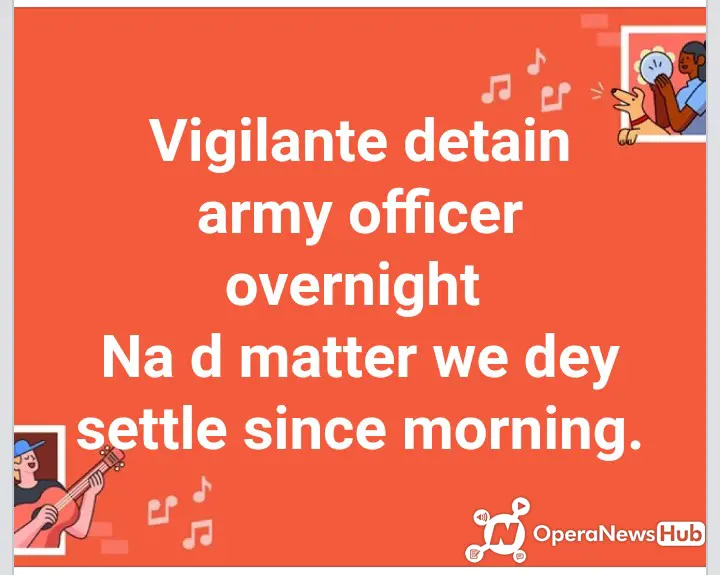 27.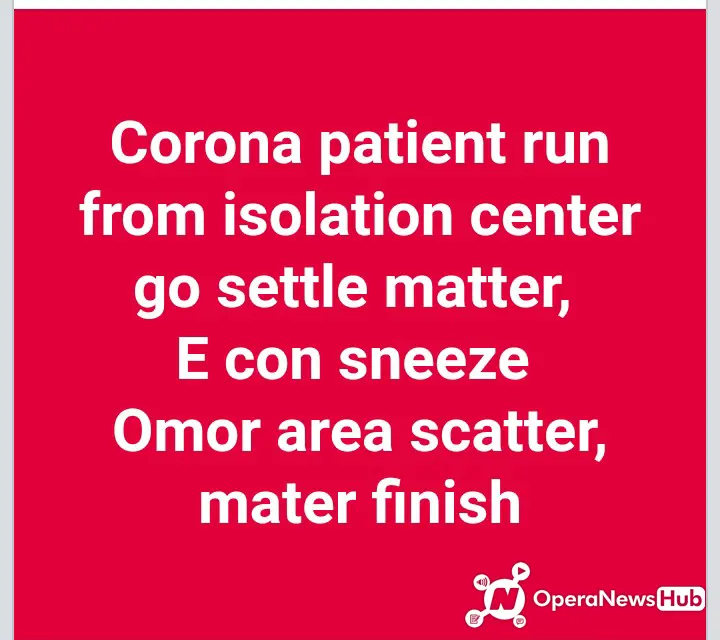 28.